"Klezmer im Elfenpalast"
Helmut Eisel - clarinets
Birke Falkenroth - harp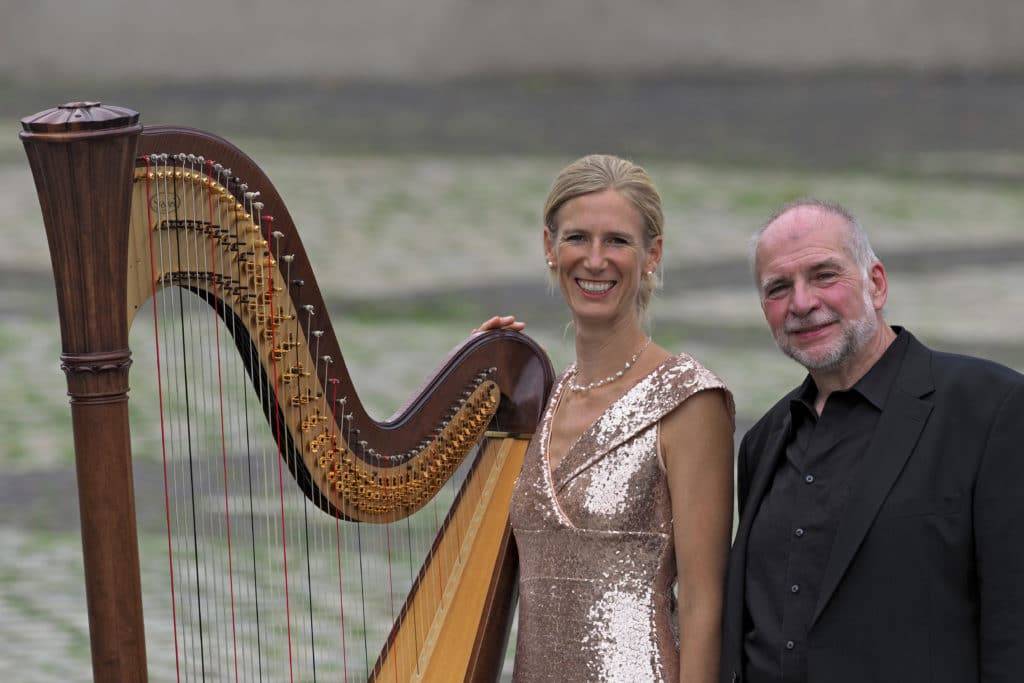 Already King David used to play the harp to entertain his friends and guests - and he has therefore become one of the most important models for every single Klezmer musician choosing David's principles for themselves.
For the internationally renowned clarinet player Helmut Eisel, famous for the stilistic variety of his playing, the harp has therefore always signified an especially compelling challenge - and has now become a fascinating musical discovery.
Together with harpist Birke Falkenroth he is taking marvellously sensitive paths in their Duo programme "Klezmer in the Elf's Palace"; he is letting the clarinet sing, swirled around by elflike timbres, and is thereby making the listener's hearts melt away.
But the Duo's programme also includes excitingly hot titles between Tango and Freilach, emphasizing the percussive element of the harp and making the atmosphere shimmer. Eisel & Falkenroth delight and inspire their audience with their beguilingly soft magic of sound, with dreamful melodies as well as with dance-like verve, virtuoso playful cascades and humorous dialogues. If opposites attract? Who would still doubt after this concert!
Videos and audios to follow soon!
Press reviews